The Goblet of Fire is the only one of its kind!
It is an ornate, bespoke prop bedecked in jewels. It has golden snakes intertwined up the Goblet, and sparkles with Golden shimmer. Think – Game of Thrones, King Arthur, and all that is Magical and fantastical.
The 10 minute show includes warrior themed fire within the goblet, angle grinding sparks, fire breathing and pyrotechnics. Expect the unexpected!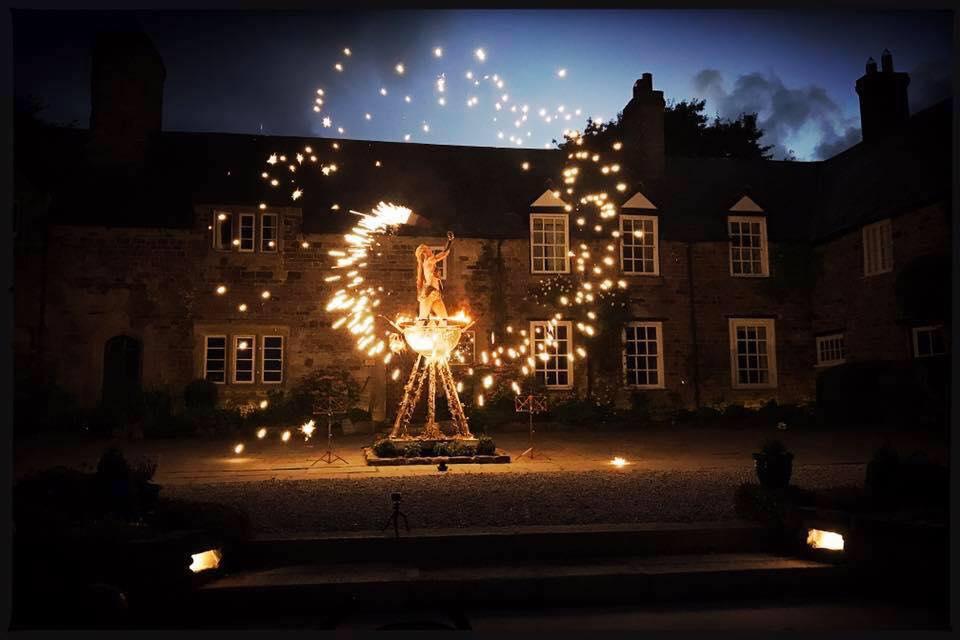 Book the Goblet of Fire if:
• You want your guests to be taken back in time to a magical land
• You want your guests to see an act like they've never seen before
• You want to be truly amazed